Teach Them to Know God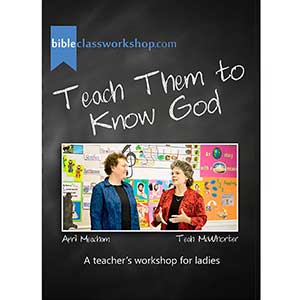 Are you passionate about teaching Bible class? 
For more than 17 years, April Meacham and Teah McWhorter have taught Bible class teachers in their Saturday workshops. Now you can experience the passion of teaching God's Word in this 5 hour DVD. Learn what, how, and why - and be the best teacher you can be!